The Moral of the Story Is ...
It's easy to despise what you can't have.
The Fox & The Grapes
One afternoon a fox was walking through the forest and spotted a bunch of grapes hanging from over a lofty branch.

"Just the thing to quench my thirst," he thought.
Taking a few steps back, the fox jumped and just missed the hanging grapes. Again the fox took a few paces back and tried to reach them but still failed.
Finally, giving up, the fox turned up his nose and said, "They're probably sour anyway," and proceeded to walk away.
What Type of Coffee is Courtesy Coffee?
Courtesy Coffee House Blend
Our Courtesy Coffee House Blend is our own special blend that we serve each day we are open.
Stop in and grab your first cup free anytime!
It is fresh-perked and waiting.
Dispense it yourself and add cream and sugar to your liking if you want.
Find a spot you like and use Port Angeles Business Central's high speed wireless free for your first hour!
After your first free cup, please drop in a $1 donation in the donation jar for each additional cup of our Courtesy Coffee House Blend. 😃
BYOC - Bring Your Own Coffee?
Sure. We're cool with you grabbing your coffee from one of your favorite coffee spots about town and bringing it in here. 😃
Hang out and use our high speed internet free for your first hour.
For an extended stay, high speed internet and a butt in a chair is $2 per hour. 😃
House blend coffee (dispensed via airpots) is $1 per cup
Keurig coffee (dispensed via Keurig dispenser) is $2 per cup
EXTENDED STAY $2 PER HOUR, PLEASE
If you want to stay longer than an hour:
please pay $2 per hour
and drop in a $1 donation in the donation jar for each additional cup of the Courtesy Coffee House Blend.
2K Kafe is $2 Per Cup
We have a variety of Keurig pods available, brewed with Kangen water.
We pull the Kangen water up fresh each morning and the resulting coffee has 3 times the antioxidant power of vitamin C.
No kidding! We have tested it with an ORP meter. An ORP meter measures the Oxidation Reduction Potential of a fluid.
House Blend French Press Coffee: $5
Enjoy our delicious Courtesy Coffee, French Pressed - 32 oz is 4 cups and enough to share (if you want). 😃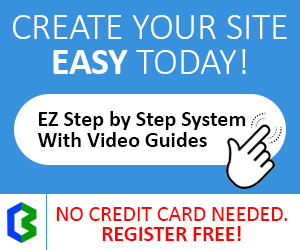 ---